PCW sponsors U.S. Capitol Christmas Tree Project
Dec. 8, 2010 – Power Company of Wyoming LLC was one of several Wyoming companies that sponsored this year's U.S. Capitol Christmas Tree, which was presented to Congress as a gift from the State of Wyoming.
For the first time in history,  Wyoming had the opportunity to provide a Christmas tree to be displayed on the west front lawn of the U.S. Capitol. After the 67-foot tree was  selected from the Bridger-Teton National Forest, it made a "whistle stop" tour throughout Wyoming – including spending the night of Nov. 12 in Rawlins – before arriving in Washington, D.C.  A tree-lighting ceremony was held there Dec. 7. With a theme of "Wyoming: Forever West," the tree was decorated with thousands of ornaments made by citizens of Wyoming.
"For the past three years, people all around Wyoming committed their time and effort on behalf of this project. From the time the tree was selected in the forest until it was finally lighted in Washington, thousands of residents across our state did all they could do to make it a shining success," wrote U.S. Senator John Barrasso, Wyoming, in a Dec. 8 message about the Christmas tree.
For more information, pictures and coverage from the event, visit www.capitolchristmastree2010.org.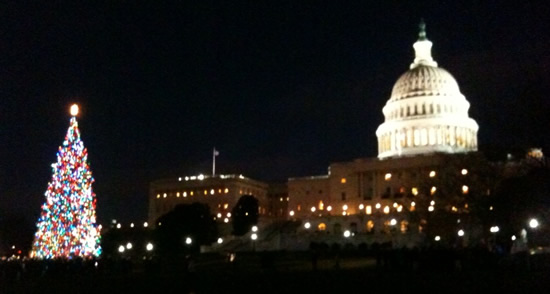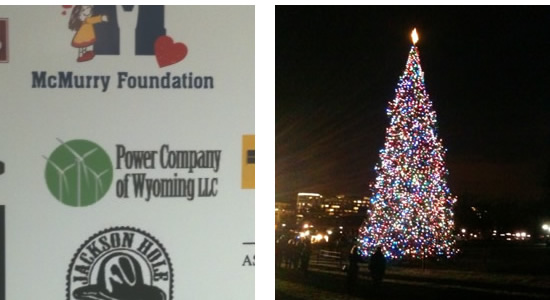 Stay informed

Join our email list to receive periodic updates and meeting notifications.

Follow us on Twitter for updates.
---
BLM Wyoming cites PCW efforts in its BLM Fact Sheet about "ongoing collaborative sage-grouse conservation initiatives."
---
It's Time
A video overview of PCW's wind power project is now online.
---
Media contact
Members of the media with inquiries about the PCW wind energy project should contact
, Director of Communications, 303.299.1395.
---
---
BLM Environmental Assessments
From 2013-2015, BLM prepared two separate site-specific Environmental Assessments, both tiered to the project-wide Environmental Impact Statement completed in 2012. Review our archives of the BLM's public scoping documents:
---
Additional links