Jan. 26, 2013 – Power Company of Wyoming's proposed wind energy project and TransWest Express LLC's proposed transmission project were spotlighted in two significant newspaper articles this week.
A Jan. 24 business cover story in the Los Angeles Times outlines both projects and their economic and environmental benefits for California ratepayers. The story cites recent analyses by the Western Electricity Coordinating Council and the University of Wyoming, which indicate that California ratepayers could see reductions up to $700 million annually in energy costs as a result of using cost-effective wind power delivered from Wyoming.
A Jan. 20 business cover story in the Denver Post notes that creating large-scale, cost-effective renewable energy projects always has its challenges. However, "We think we can make a case that we are cost-competitive for California," the company's CEO said. Other sources call the projects "top-notch" as well as note Wyoming's "good wind resource" and how the projects are supported in a variety of ways, such as the partnering agreements TransWest has with IBEW and IUOE.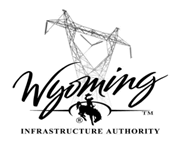 In addition, on Jan. 25 the Wyoming Infrastructure Authority released a new wind diversity study conducted by the University of Wyoming's Wind Energy Research Center. According to the WIA news release, the study "shows that incorporating Wyoming wind energy into California's electricity system would both reduce system volatility and the need to supplement California renewables with dispatchable generation, therefore saving money for utilities and their customers." The TransWest Express Transmission Project is highlighted as one of two proposed paths for Wyoming's wind energy to reach the California grid, and the transmission project that is most advanced in the permitting and development process.
- XXX -